Here at LEVI LASHES understood what beauty lovers need. That's why we developed and launched plant fibre lashes in 2021.
Plant Based Fiber Lashes Guide
What is plant fibre lashes?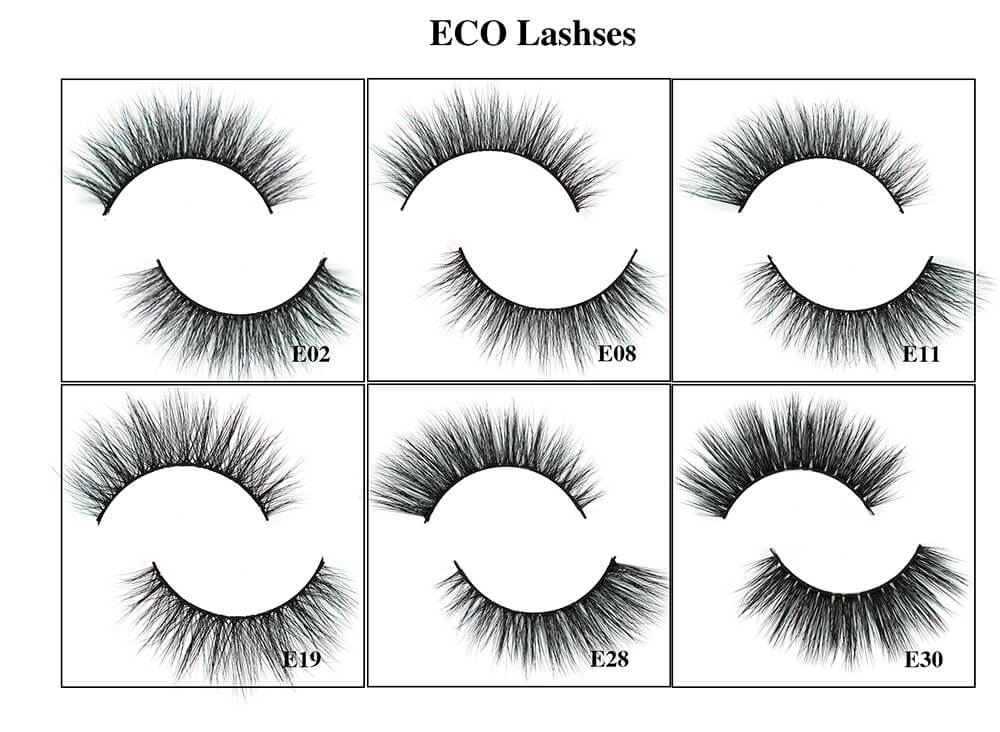 Plant Fibre Lashes is launched false lashes on market, which never existed.
Since 2020, we have been looking for new material, which can be made into false lashes, but real vegan and degradable.
In the past, most false lashes are made of PBT (Polybutylene Terephthalate).
PBT belongs to plastic, which is like PET. PBT is 100% vegan false lashes but they couldn't be degradable in the environment.
After continuous exploration and research by us, working with chemists, we extract fiber from plants.
And it was made into the material of false lashes. After more than 10 processes, it was made into false lashes.
It will continue to adhere to the ecological concept of sustainable development, such as plant fiber renewable, direct contact with the skin without harm, and natural degradation.
Its appearance does not look different from PBT eyelashes, but its band is thinner and softer. It's easier to decompose than PBT false lashes in the environment. It couldn't hurt the environment when decomposing. ECO- Friendly Product!!!
This lashes' composition is above 90% plant fibre. That's why we called Plant Fibre Lashes(or ECO-Friendly Lashes, or Degradable false lashes).
Is the plant fibre lashes ECO-Friendly?
Yes. The plant fibre lashes are 100% eco-friendly. Because its main raw material is the plant fibre, it can be easier to oxidatively decompose in the environment. 
After we invest lots of time and money on the degradable tests, the test shows it can be degradable within 210days. 
Test report as picture show. If you want to check the completed test report and details, welcome to contact us. 
What is the cost plant fiber lashes?
Plant Fibre Lashes is a newly launched false lash on market.
Compared with faux mink lashes, mink lashes, and human hair lashes, it can be degradable. It belongs to ECO-Friendly False Lashes.
And then its cost is higher than theirs. Its cost is from USD 1.65 to USD 2.15. It is determined by your order quantity.
What is the benefit from customer plant fiber lashes?
As a custom plant fiber lashes wholesaler, you could be an excellent opportunity for increased profits, decreased competition, and many other advantages.

Private labels plant fiber lashes offer retailers control over product factors such as pricing, size, package design, production, and distribution.
You can develop and implement innovative ideas to gain market share over brands.
Where to buy plant fiber lashes?
From 2021, our plant fibre lashes started to sell on the market. In the past time, over 30000Pair plant fibre lashes were made by us.
If you want to wholesale plant fibre lashes, we can give you full support.
And we can ensure your order is safe. In addition, we can offer Degradable Paper Lashes Tray instead plastic lashes tray. The whole product is 100% degradable. 
Do you offer customer lashes package?
From the building of our company, customization service has been offered by us.
No matter who you are a new startup or distributor, you can give a good customization service to boost your lashes brand.
If you want to learn more about customization services, please click here. Customer Lashes Guide