Would you like to start your own lashes business in 2023?
This article will guide you to start a business step by step. Let's dive into it.
Is a lashes business profitable?
In recent years, more and more young women have been wearing false lashes.
While mascara has always been a popular women's beauty product, lately the false has been catching on.
Not only are women wearing lashes to enhance their natural lashes, but also to make their eyes look bigger and more awake.
The false lash market is experiencing growth of more than 10% per year. And women are spending an average of $50 per year on their favorite accessories. It is a very big market.
More and more people made great profits from the lashes business.
How to start a lashes business?
It's never an easy thing to start a lashes business. Before you make your decision to run a lashes business, there are some essential things to do.
● Understand Market Research
Market research will help you understand what your customers want and need lashes style and how your business can better serve them.
Market research can help you understand what your customers want, how they prefer to receive information, and what motivates them to make a purchase.
It can also help you identify potential customers and test new ideas. Most importantly, market research gives you the data you need to make informed decisions, which ultimately keeps your lashes business on track and moving forward.
Google Trends is a good tool to do market false lashes research. Using Google Trends, you can research what keywords and phrases people are searching for on the internet.
This can help you determine what topics to focus your marketing efforts on, as well as what areas of your business you may need to improve.
Such as put "Faux mink lashes" phrases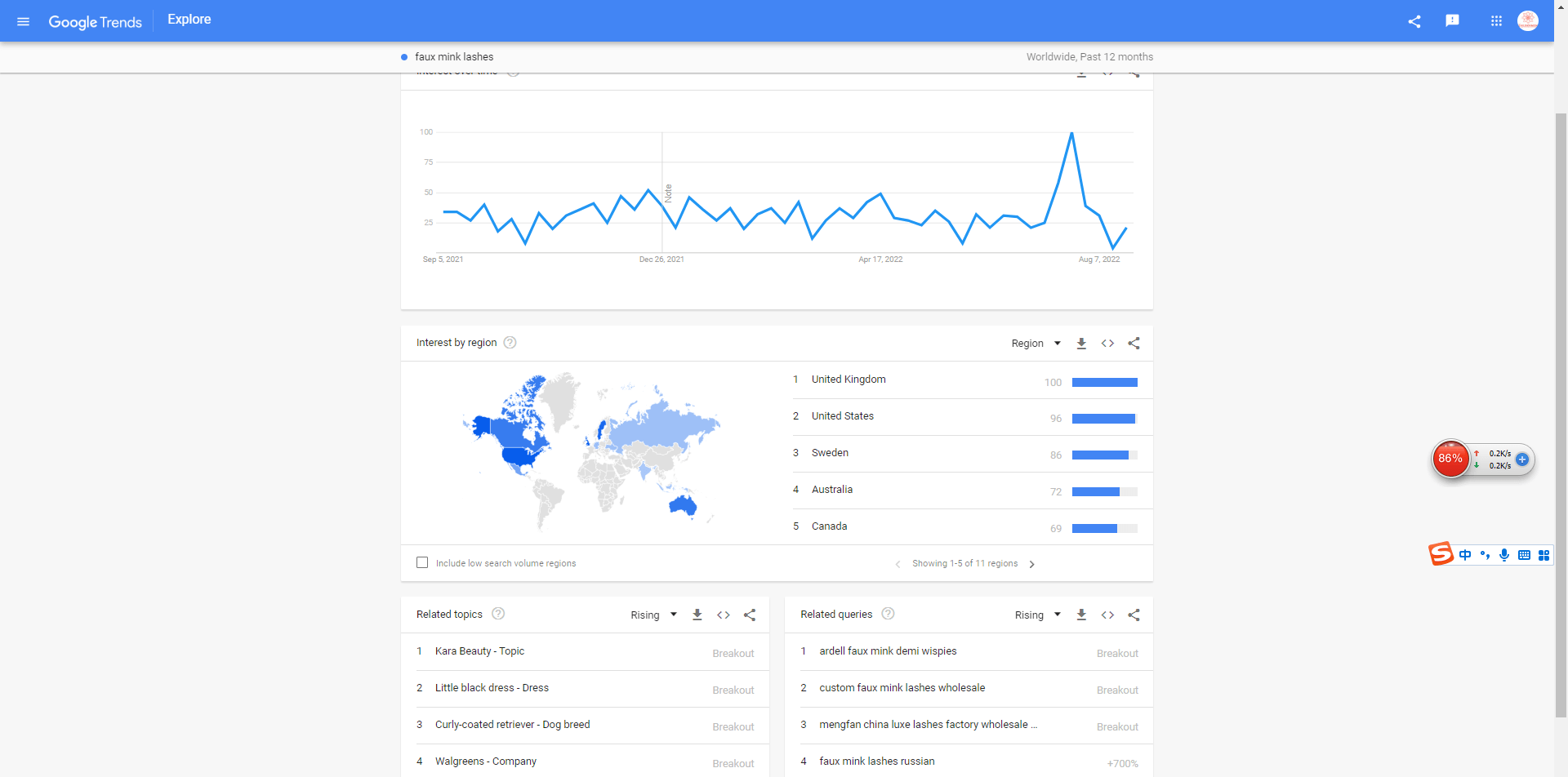 You will find false lashes search trends in the past year and where people are searching for them.
And you will learn what people are talking and the hot topics your customer are discussing.
The goal of social media market research is to understand who your target audience is, what they're interested in, and how they interact with your brand or product on social media.
This information can help you create a more effective marketing campaign. And it can identify opportunities to improve your social media strategy.
There are a few key reasons why you should always be learning about your lashes competitors.
First, it can help you understand what strategies they're using and how you can improve upon them.
Additionally, it can give you an lashes business idea of what areas you need to focus on in order to stay ahead of the competition.
Finally, by tracking your competitor's progress, you can identify any weak points that they may have and plan to exploit them in the future.
● Making Lashes Logo On Line
Your lashes business logo is more than just a pretty picture – it's an essential part of your brand identity.
A well-designed lashes logo helps customers to remember your business, and it can communicate the values and benefits of your products or services.
When choosing a logo, it's important to consider both the visual impact and the meaning behind the design.
The colors, fonts, and imagery you use should all be carefully chosen to reflect the tone of your brand.
And the overall design should be simple and memorable so that it can be easily recognized even when seen out of context.
With so much riding on your logo, it's clear that you can't afford to take shortcuts in its design.
Work with a professional graphic designer to create a logo that will help you to stand out from the competition and attract new customers.
There is some websites to inspire your idea:
It's a good tool to make a free lashes logo if you don't want to hire people to design one.
What you need to do is input your lashes business logo on their website.
You can design a free eyelash logo! And unlike some of our competitors, the download is free.
Even better, no subscription is required to download your free logo.
This free logo comes in a PNG format, 200×200 pixels.
PNG files are great because they provide a transparent background.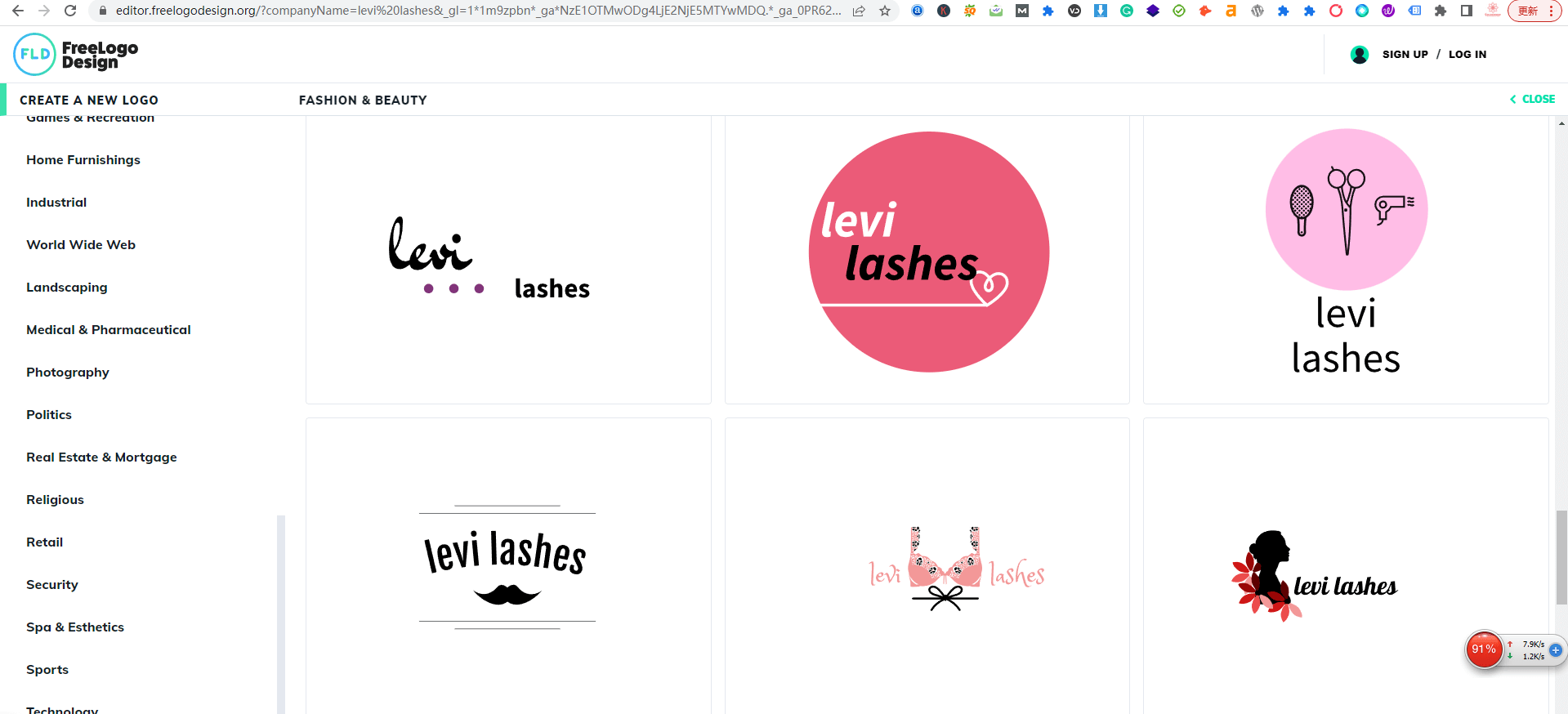 If you would like to hire people to design a logo. Fiverr is the best choice for you. You can find lots of designers. they can help you create a beautiful logo at a cheaper cost.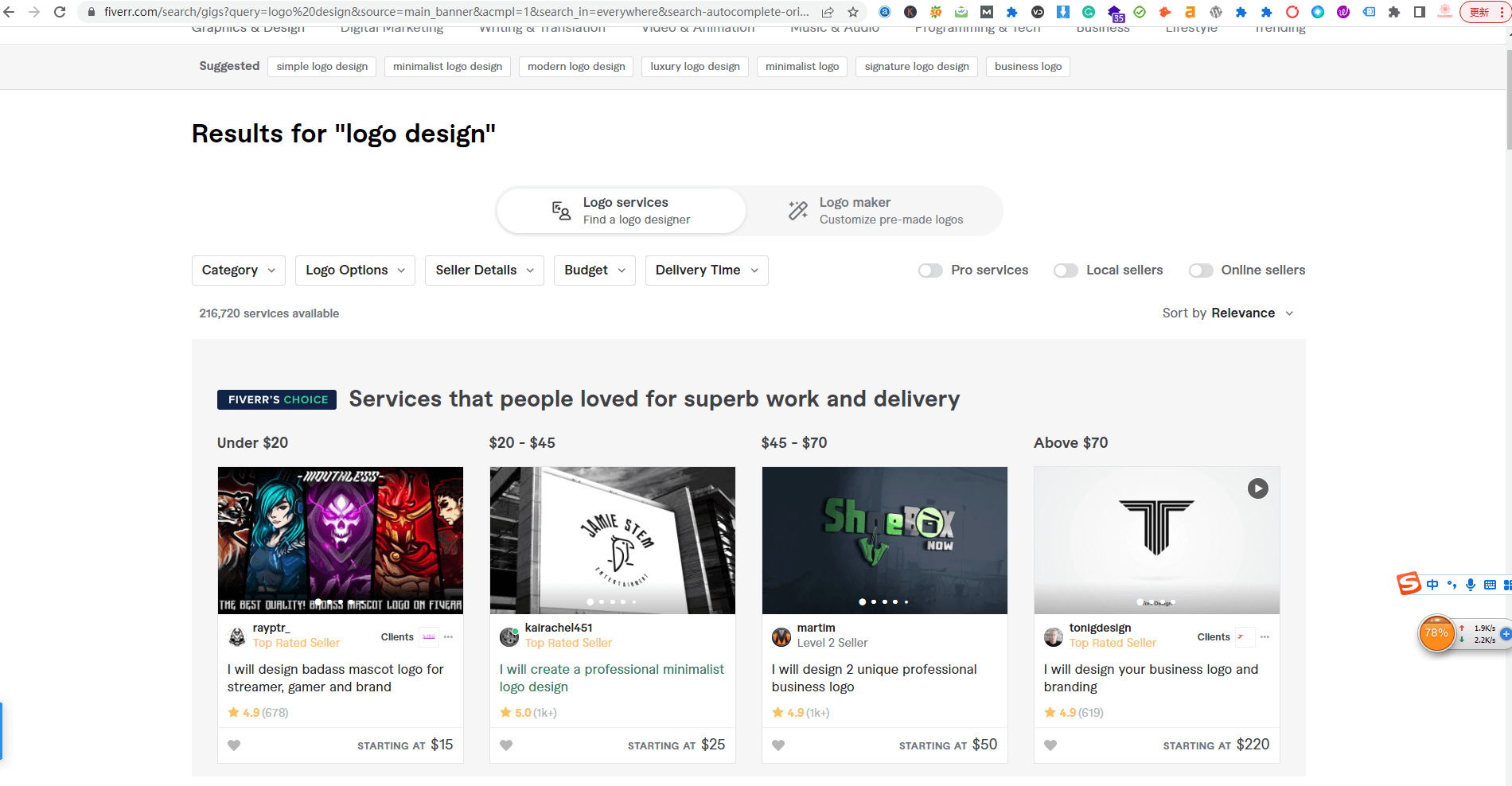 ● Find the right lashes supplier for your lashes business
As anyone in the beauty industry knows, having a reliable supplier is essential to running a successful business.
This is especially true when it comes to lashes.
Not only do you need a supplier that can provide high-quality products, but you also need one that is able to meet your demands in a timely manner.
A good lashes supplier will have a wide selection of products to choose from, and they should be able to custom order items if necessary.
They should also be able to provide competitive prices and quick turnaround times.
In addition, the supplier should be easy to work with and willing to answer any questions you may have.
Finding a good lash supplier is essential to running a successful business, so it's important to take your time and find one that you can trust.
There's no shortage of options when it comes to finding a lash supplier.
A quick Google search will reveal dozens of vendors, all promising high-quality products at competitive prices.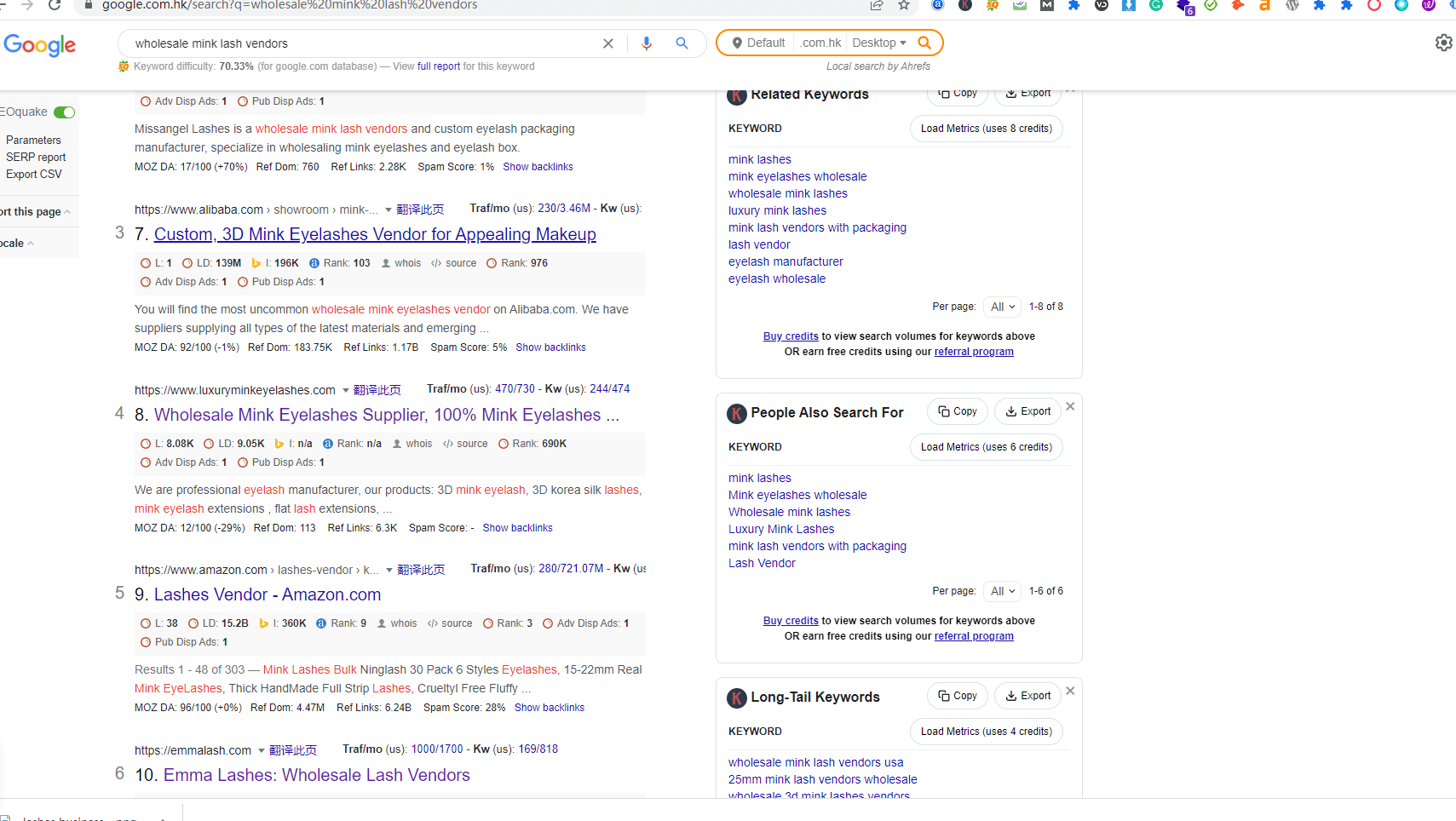 With so many choices, it can be difficult to know where to start. Here are a few tips to help you find the perfect supplier for your needs:
First, take some time to read online reviews. This will give you an idea of which vendors are popular and which ones to avoid.
Next, contact several vendors and ask for samples. This will allow you to try out their products and see if they meet your standards.
Finally, compare prices and delivery times. Once you've found a vendor that you're happy with, be sure to get everything in writing before placing your order. By following these steps, you'll be sure to find a reputable and trustworthy lash supplier.
Alibaba is the world's largest e-commerce platform, with over 800 million products listed on the site.
From fashion to electronics, and everything in between, you can find just about anything on Alibaba.
And that includes false eyelashes! Whether you're looking for the perfect set of lashes for your next big event or just want to try something new, Alibaba has plenty of options to choose from.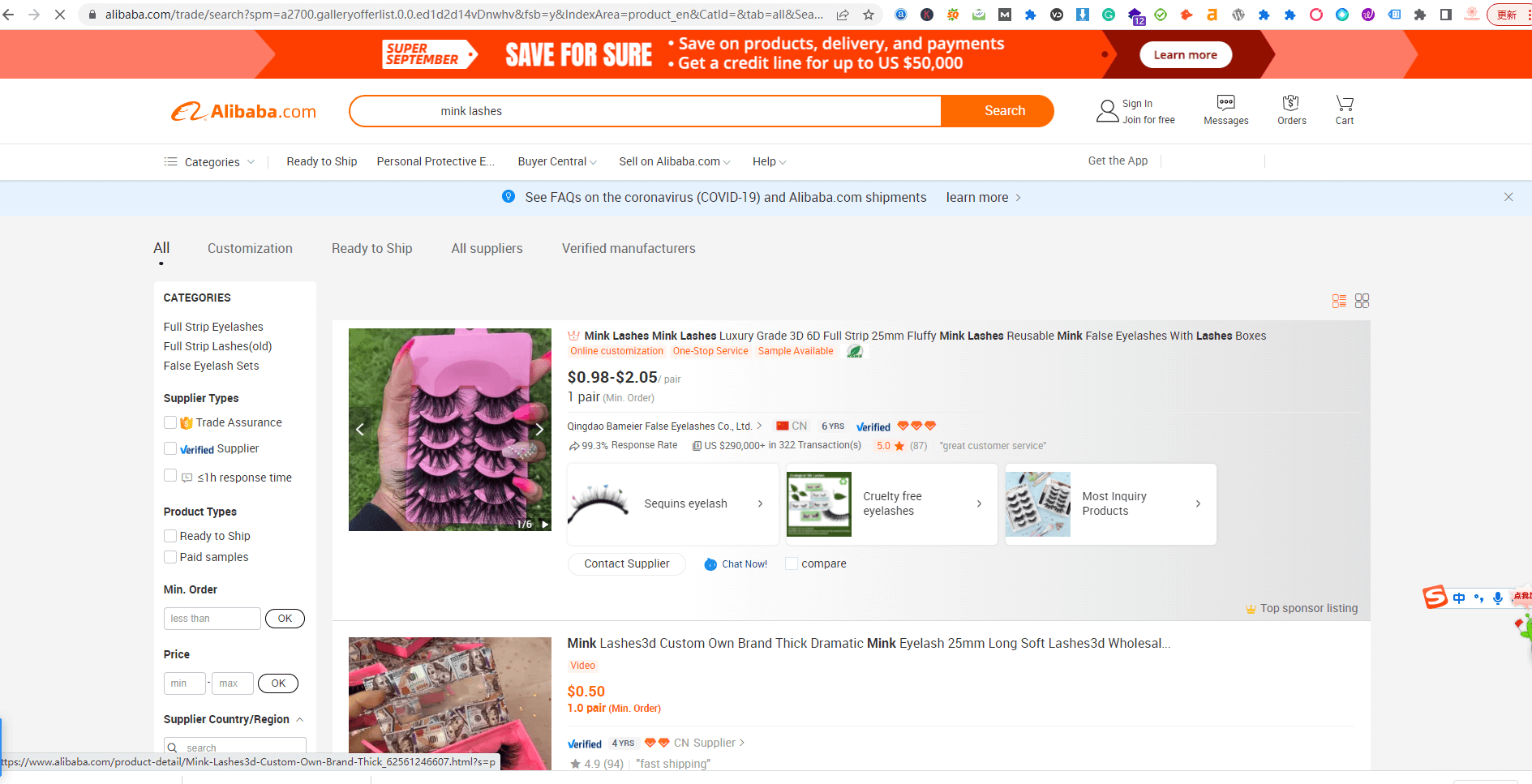 There are thousands of false eyelash vendors on the site, so you're sure to find something that suits your style.
And with prices starting as low as $1 per pair, there's no excuse not to give them a try!
We are a lashes manufacturer and wholesale lashes vendor based in China.
We have been in business for over 10 years and have built up a reputation for providing high-quality lashes at a cheaper price.
We will offer you a variety of lashes to choose from, all of which are made from the highest quality materials.
We will also provide you with a tracking number so that you can track your order and make sure it arrives on time.
If you have any questions or concerns, please do not hesitate to contact us. W
e look forward to serving you and providing you with the best possible lashes at a price that is affordable.
Thank you for your interest in our products and services.
How can I sell my eyelashes online?
It's time to start selling your lashes online.
If your budget is enough, building a website is a good way to sell your lashes online.
With a good website, you can reach a wider audience and sell more lashes.
You can also use your website to promote your brand and build customer loyalty.
Over 30K people/each month visit Lilly Lashes, and it makes their sell volume increase.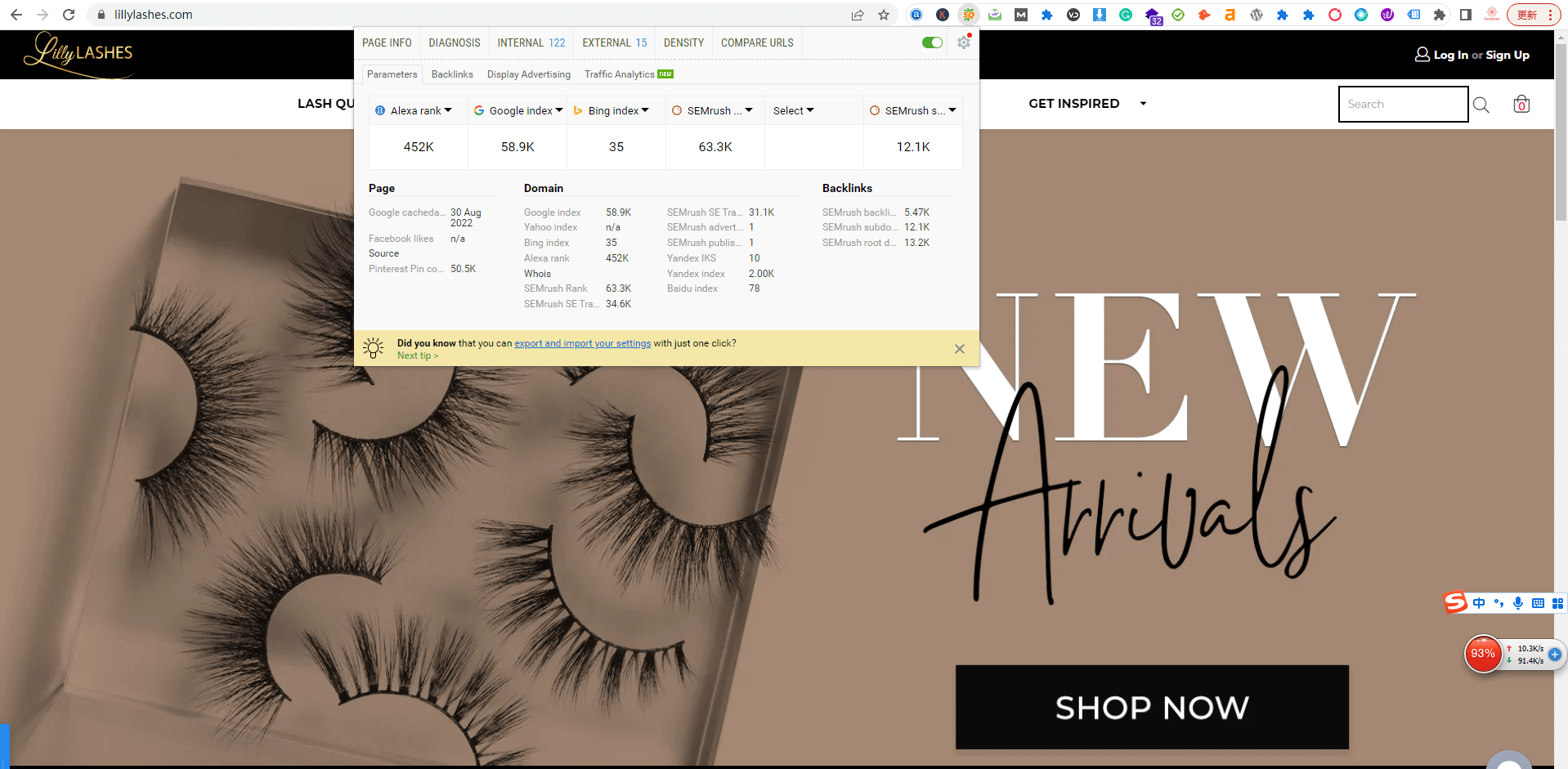 If you have enough budget, building a website is definitely a good option for selling lashes online.
There's no doubt that social media is a powerful marketing tool.
And when it comes to promoting and selling lashes, it can be an incredibly effective platform.
By creating engaging content, you can reach a large audience of potential customers who may be interested in your lashes.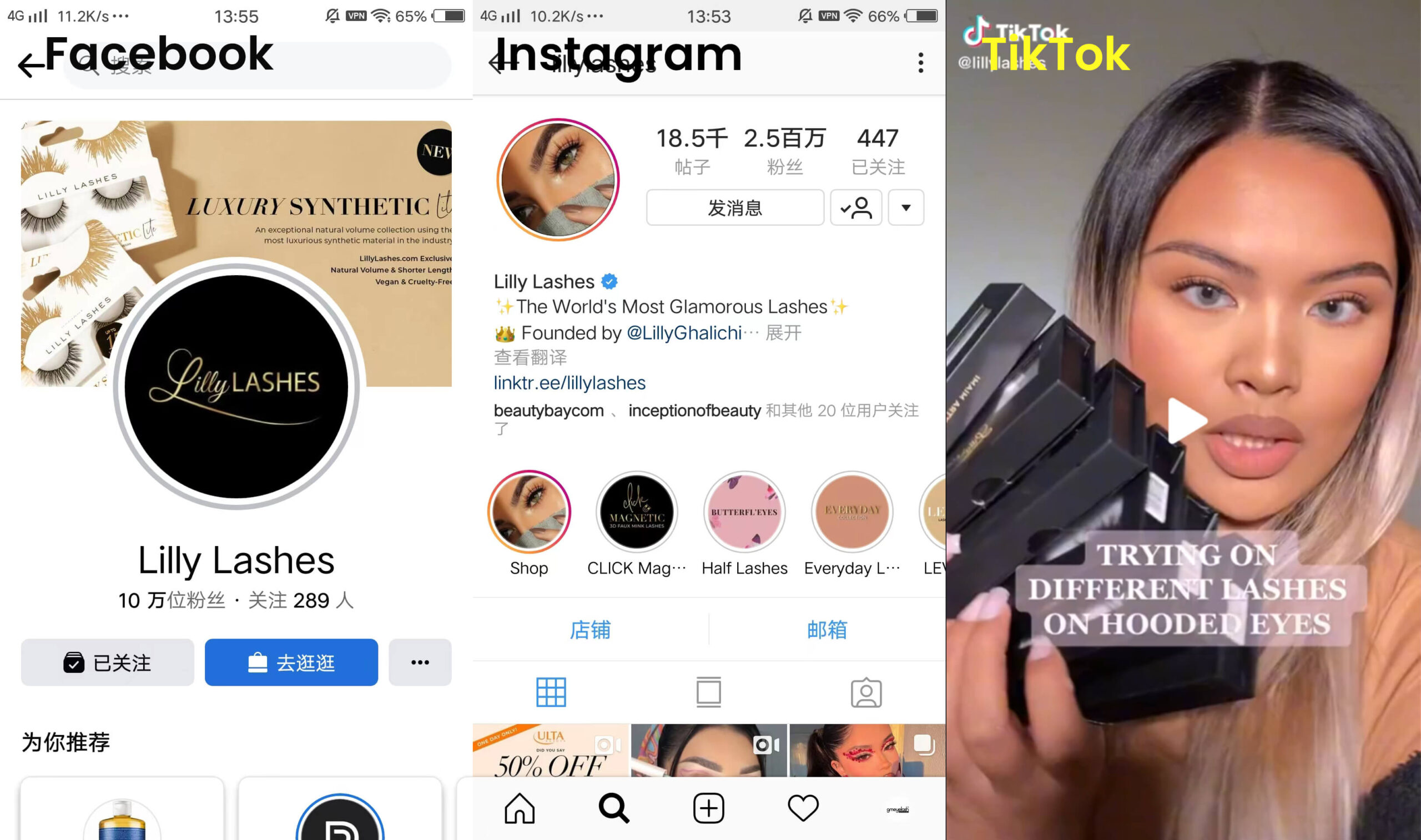 And through social media, you can connect with customers and build relationships with them.
What's more, you can use social media to track customer feedback and get insights into what lashes they like and don't like.
So if you're looking to promote and sell lashes, social media is definitely a good place to start.
How to start a lash business with no money?
Starting any business can be a challenge, but starting a lash business can be especially daunting if you don't have much money.
However, there are a few ways to get started without breaking the bank.
One way is to start by offering lashes to friends and family members.
This will help you get some experience and build a portfolio that you can show to potential clients.
You can also look for discounts on lashes and lash supplies.
Many suppliers offer discounts for first-time buyers, so it's worth doing some research to see what's available.
Finally, consider working with other salon owners or lash artists to get your business off the ground.
By partnering with others, you can split the cost of rent, supplies, and marketing.
And you can join Our Lashes Wholesale Plan. If you would like to start a false lashes business, but do not have lots budget.
By following these tips, you can start your lash business even if you don't have a lot of money.