If you are running an eyelash extension shop or salon, you will understand it's important to find a good Eyelash Extension Manufacturer for your business. It can not only ensure the quality of your products but also be able to ship on time and keep your business growing. If you look for an Eyelash Extension Manufacturer at an affordable price, you will undoubtedly be able to find one from China. Here are top 10 Eyelash Extension Manufacturer in China that was recommended to you.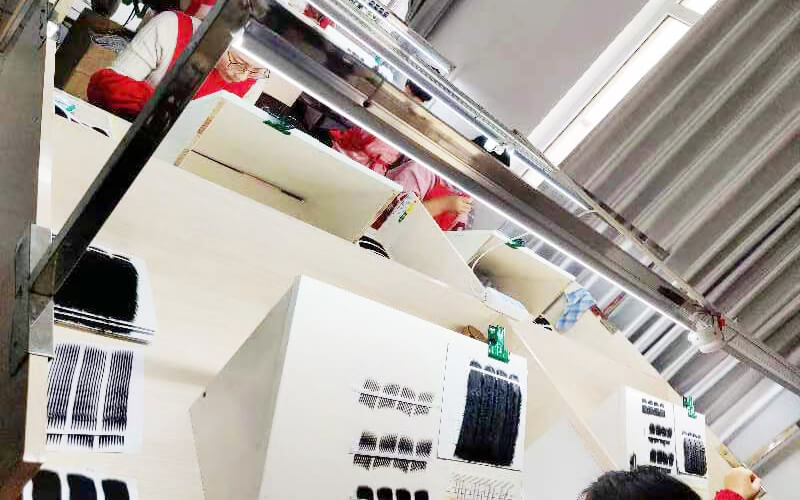 As one of the Best Eyelash Extension Manufacturers in China, we specialize in a variety of lash extensions including individual lashes, classic lashes, and cluster lashes. Our commitment to using only the best materials ensures each of our products has a natural and long-lasting look. Plus, with our wide selection, you're sure to find the perfect style to compliment any eye shape or makeup look. So give your eyes a glamorous touch with Levi Lashes – the best in the business.
1.Products we can offer
Classic Lashes
Pre-Made Lashes
Volume Lashes
Color Lashes Extension
Lashes Glue
Lashes Glue Remover
Lash Primer For Eyelash Extensions
Tweezers
2.Service we can offer
Custom Lashes Package Design.
OEM&ODM Service.
Quick Shipping.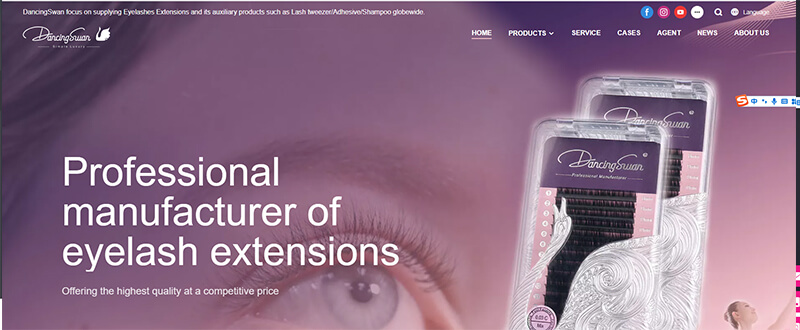 DancingSwan Eyelashes, based in China, offers a wide variety of eyelash extensions including volume, classic, camellia, and flat styles. They also have the capability to cater to customers on a global scale.
Their attention to detail and commitment to high standards ensure that each set of lashes we produce is flawless. Plus, their affordable pricing makes them a go-to option for beauty professionals searching for top-notch lash extensions without breaking the bank.
Trust in DancingSwan Eyelashes for all of your eyelash extension needs.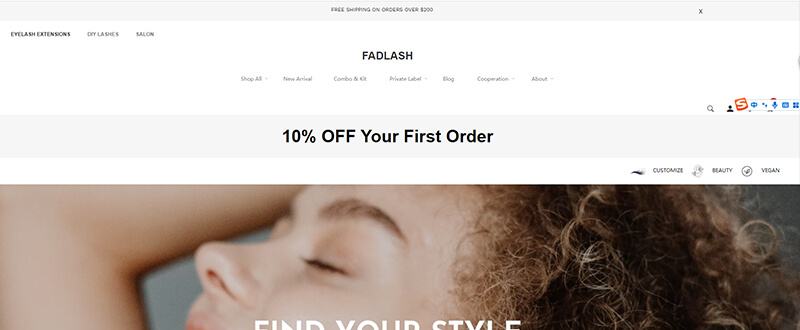 As one of the top eyelash extension manufacturers in China, Fadlash offers a wide variety of options to suit any preference.
From classic strip lashes to their trendsetting premade fan and magnetic styles, there is something for every beauty enthusiast.
In addition, their high-quality products have gained recognition globally, with their extensions being sold in over 60 countries.
So give your eyes a boost with Fadlash's top-notch lashes and transformative makeup tools. Trust us, you won't be disappointed.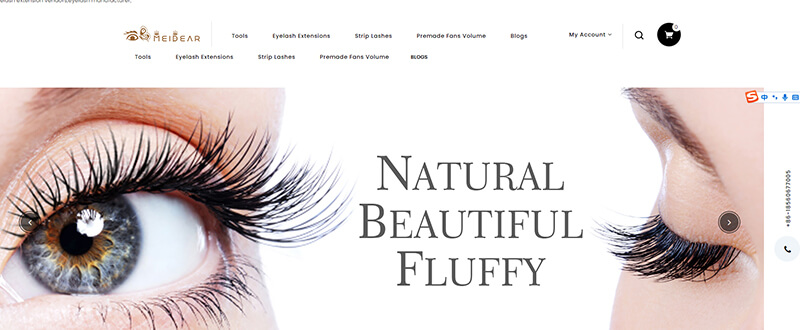 When it comes to eyelash extensions, Sheeyelash knows what they're talking about. As a vendor, they have a wide range of high-quality options, including Korean PBT Fiber Volume lashes and Ellipse flat lashes.
Additionally, their vast stock allows for fast shipping and competitive prices. Whether you're looking for classic or volume extensions, mink or synthetic, Sheeyelash has got you covered. They also offer premade fans and lash extension tools for maximum convenience.
In short, if you're in the market for top-notch lashes, look no further than Sheeyelash.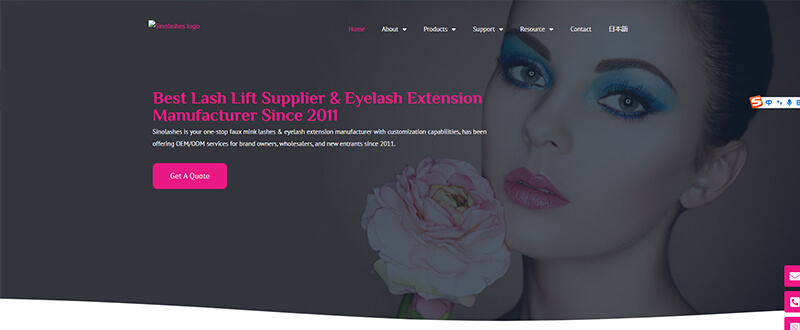 As a manufacturer with customization capabilities, Sinolashes have been providing OEM and ODM services to brand owners, wholesalers, and new entrants since 2011.
Their team is dedicated to creating high-quality products that will take your look to the next level. Plus, their one-stop-shop approach makes it easy for you to find exactly what you need.
Trust Sinolashes for all of your faux mink lash and eyelash extension needs.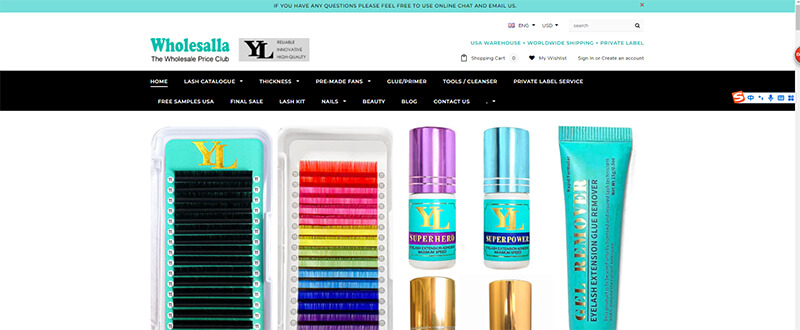 Are you a makeup artist in search of the perfect lashes for your clients? Look no further than Wholesalla Lashes, a reputable manufacturer of eyelash extensions.
Not only do they offer wholesale prices for small orders, but all their products are also available for private labeling. And with a low minimum order quantity requirement, it's easier than ever to stock up on the lashes your clients crave.
With high-quality products and a commitment to customer satisfaction, WholesallaLashes is the go-to choice for all your lash extension needs. Don't settle for anything less than the best – choose WholesallaLashes.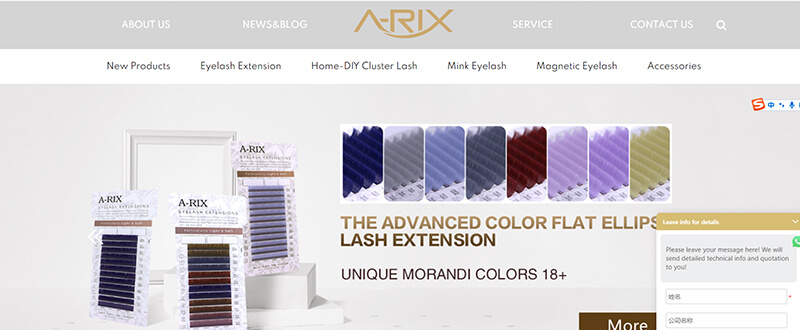 When it comes to eyelash extensions manufacturer, A-RIX is a name that can be trusted. As one of the top manufacturers in China, they prioritize research and development as well as excellent customer service.
This commitment is evident in their closed-loop production process, where they control every aspect from raw material to the final product. With its own spinning factory for materials, A-RIX offers reliable consistency and quality control. And for customers looking for inspiration, the company has a variety of successful product schemes and cases both domestically and internationally.
Put simply, A-RIX sets the bar high when it comes to eyelash extensions.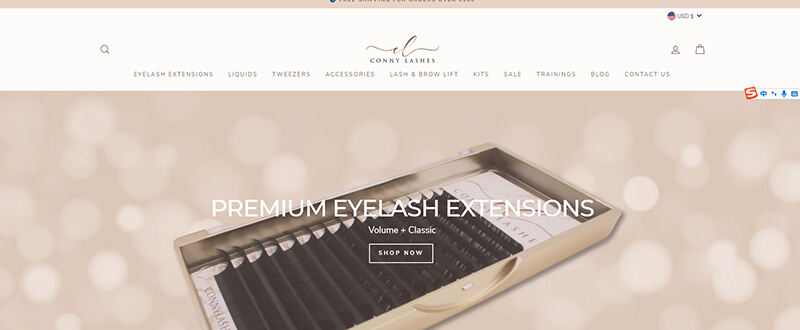 Are you a seasoned lash artist or just beginning your eyelash extensions journey? No matter where you are on your eyelash extension journey, Conny Lashes is the perfect partner for professional lash extension manufacturer supplies and education.
With more than ten years in the industry, they know what products and materials are essential for success. their products are tested and approved by experts around the world, and their work closely with the suppliers to ensure top-notch quality.
Before adding new products to our online shop, they carefully select them to ensure that they meet our high standards. When you trust Conny Lashes for your supplies and education, you can be confident in achieving success as a lash artist.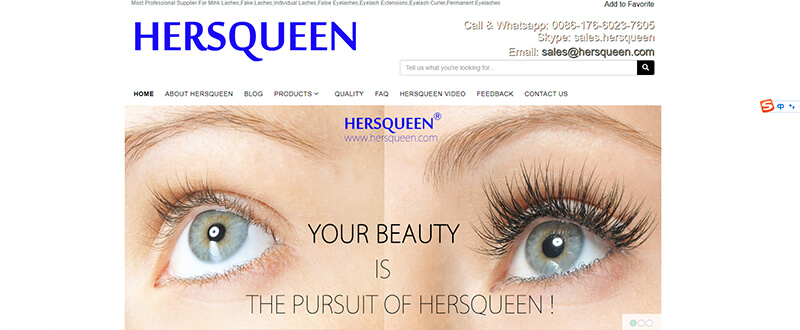 But in order to achieve eyelash extension flawlessness, it's important to use high-quality products, and that's where HERSQUEEN LASHES comes in. With over 20 years of experience in the industry, this factory has mastered the art of creating the best mink lashes extension, silk lashes extensions, and eyelash extension tools.
And their attention to detail doesn't stop there – they are constantly pushing the boundaries with new designs and fashion ideas, cementing their status as the leading false eyelash manufacturer in China.
So when it comes time to choose your next set of lashes, look no further than HERSQUEEN LASHES for ultimate perfection.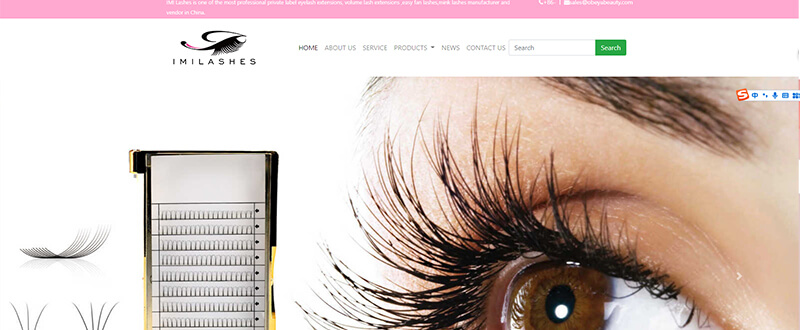 At Qingdao IMI lashes Co., Ltd, they understand the importance of quality when it comes to eyelash extensions. Since 2009, IMI lashes have been dedicated to improving and perfecting its designs and production processes.
Their wide range of products, including mink lashes, volume lash extensions, and even colored options, demonstrate the commitment to offering variety and choice for the customers. They are constantly learning and adapting based on feedback from the customer, ensuring that each set of lashes meets the highest standards.
As a result, IMI lashes has become a leader in the field of eyelash extension manufacturing.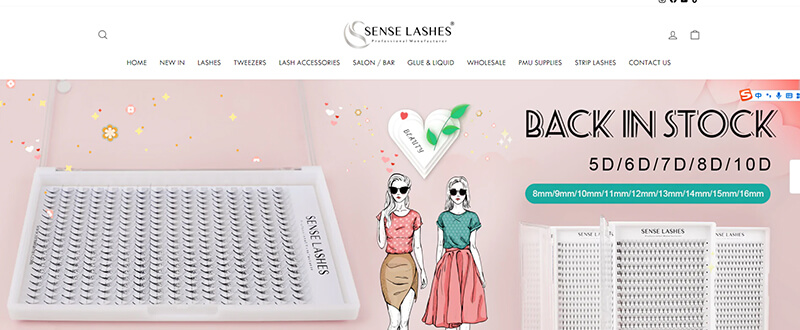 When it comes to finding reliable eyelash extension products, look no further than SenseLashes. As the leading manufacturer of eyelash extensions in China, SenseLashes can offer superior quality mink lashes, premade volume fans, and lash glue that is trusted by beauty professionals worldwide.
Their high standards of production ensure that every product meets the strictest criteria for safety and performance. From start to finish, SenseLashes commit itself to providing exceptional service and support for the customers.
Whether you're a first-time buyer or a seasoned lash artist, SenseLashes has everything you need to create stunning lash looks. Discover the difference for yourself and experience the best in eyelash extensions with SenseLashes.
About Eyelash Extension Manufacturer FAQ