If you want to run a successful lashes extension business, it is important to find a good vendor. There are some wholesale eyelash extensions UK for your choice.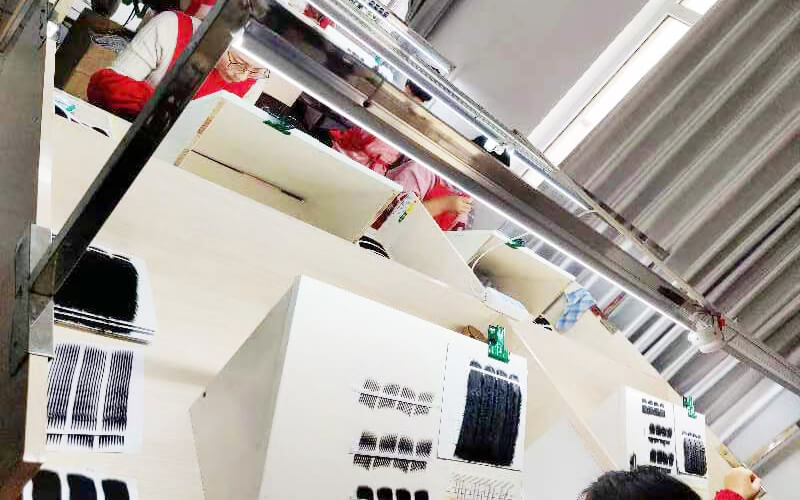 As a wholesale eyelash extension supplier, Levi Lashes sets itself apart with our commitment to quality materials and diverse selection.
We specialize in individual, classic, and cluster lashes, all made with the highest-grade materials for a natural and long-lasting look.
Our wide range of styles allows you to find the perfect compliment for any eye shape or makeup look. When it comes to adding that extra touch of glamour to your eyes, trust Levi Lashes – the best in the business.
1.Products we can offer
Classic Lashes
Pre-Made Lashes
Volume Lashes
Color Lashes Extension
Lashes Glue
Lashes Glue Remover
Lash Primer For Eyelash Extensions
Tweezers
2.Service we can offer
Custom Lashes Package Design.
OEM&ODM Service.
Quick Shipping. 
Lash Envy Wholesale Eyelash Extensions UK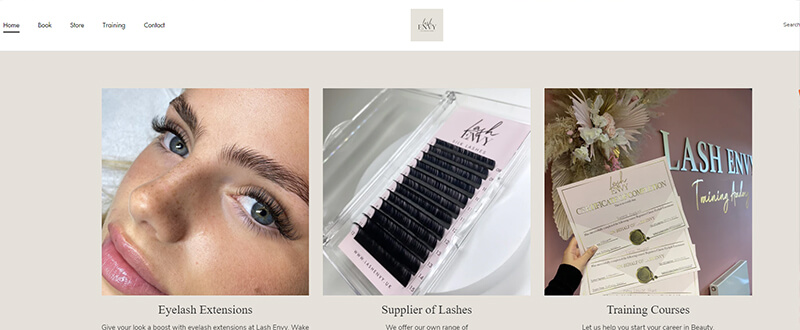 At Lash Envy, they pride themselves on being one of the top Wholesale Eyelash Extension providers in the UK.
Lash Envy lashes, as used in the Lash Studio, include everything from Classics to Russians. Lash Envy's high-quality extensions are also used by technicians all over the world, proving the commitment to excellence in the industry.
As a wholesale supplier, Lash Envy can offer bulk orders for lash technicians or businesses looking to stock up on their products. But Lash Envy don't just provide lashes – they also offer a variety of professional eyelash extension tools and accessories.
Trust Lash Envy for all your Wholesale Eyelash Extension needs.
Lash Famous Wholesale Eyelash Extensions UK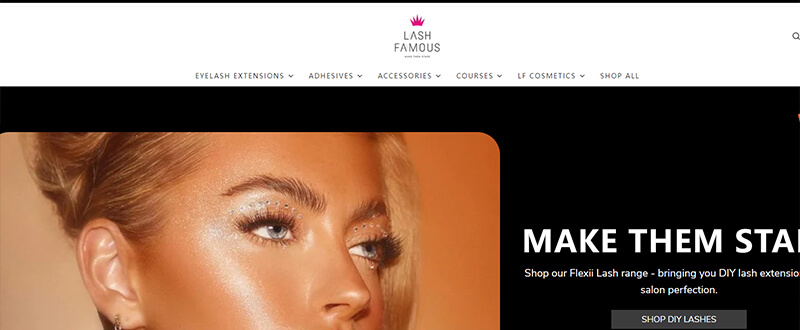 As one of the UK's leading Wholesale Eyelash Extensions, Lash Famous provides high-quality products at affordable prices. From classic trays to pre-made fans and individual lashes, the brand offers a range of options for eyelash extensions.
Wholesale options are also available for beauty professionals looking to stock top-notch lashes. As a favorite among makeup artists and lash enthusiasts alike, Lash Famous continues to raise the bar in premium lash products.
Whether you're a professional or just looking to enhance your natural beauty, Lash Famous has something for everyone.
Choose from their diverse selection and see why they're a top choice in the industry.
Lashart Wholesale Eyelash Extensions UK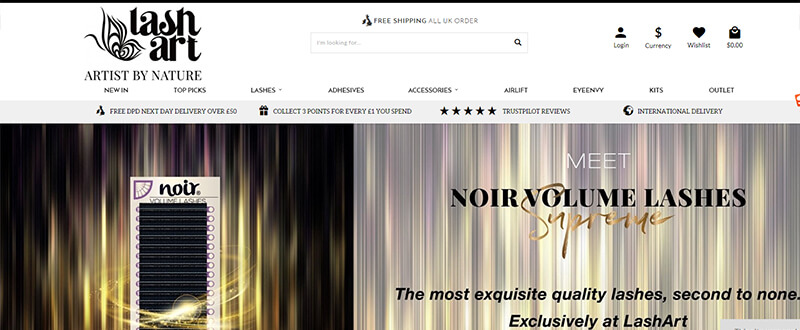 LashArt is dedicated to providing high-quality wholesale eyelash extensions for professional makeup artists and lash technicians.
Their lash extensions come in a variety of styles, including individual lashes, classic lashes, and YY lashes.
Plus, LashArt products are all antibacterial, allowing for safe and sanitary applications.
And they also offer the popular EyeEnvy brand, which includes cluster and strip lashes perfect for express applications.
With LashArt, you can trust that your clients will have beautiful, long-lasting eyelash extensions.
Lashes Perfect Wholesale Eyelash Extensions UK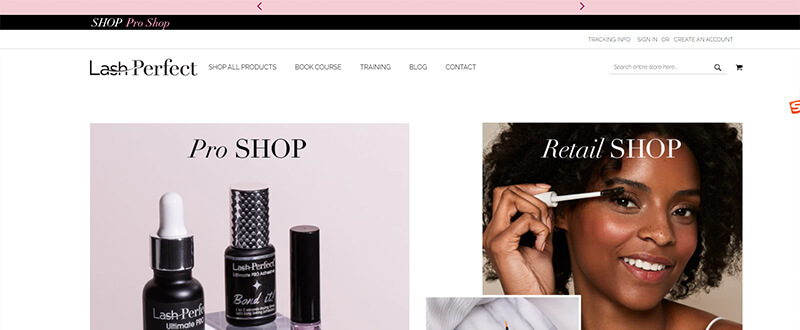 Lash Perfect is the top brand for wholesale eyelash extensions in the UK, with a global network of distributors.
Their wide selection of popular services includes Classic, Russian, and Express eyelash extensions, as well as their groundbreaking Lash Lift treatment.
The Lash Lift utilizes a unique technique to curl natural lashes for a stunning, wide-eyed look without the need for extensions or falsies.
Not only does Lash Perfect offer top-quality products and training courses, but it also offers everything needed for successful lash treatments.
Whether you're just starting out or looking to expand your current business, Lash Perfect is the go-to brand for all things lashes.
When it comes to finding the perfect eyelash extensions wholesale for your clients, PHAT LASH has got you covered.
From classic lashes to Russian volume lashes, PHAT LASH offers a variety of styles and lengths to meet any of your clients' needs.
Not only do they have high-quality products that last, but they also offer competitive prices for bulk orders.
Their customer service is top-notch, providing prompt and helpful responses to any questions or concerns.
So if you're in the market for wholesale eyelash extensions in the UK, look no further than PHAT LASH. Your clients will thank you for it.
As the number one lash supplier in the UK, LashBase offers high-quality wholesale eyelash extensions for professionals in the beauty industry.
LashBase's products range from individual lashes to complete lash kits. It allows customers to customize their services and meet the unique needs of each client.
And with their professional lash kits, LashBase is able to provide lash trainers with all the tools necessary for successful lash training courses worldwide.
LashBase understands the importance of quality products in this business, which is why they constantly strive to improve and update our inventory.
Trust LashBase as your go-to supplier for all things lashes – you won't be disappointed.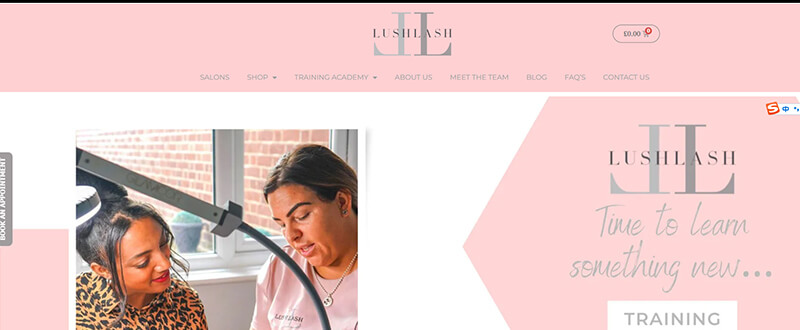 Lush Lash offers a wide selection of Classic Lashes, Easy Fan Lashes, Flat Lashes, Mega Volume Lashes, Pre Made Fans, Russian Lashes, and Spikes lashes.
Their high-quality offerings have earned rave reviews from customers and industry experts alike.
Not only do their lash extensions provide a natural-looking result for your clients, but they are also durable enough to withstand daily wear and tear.
Don't settle for subpar products – trust Lush Lash to provide the best in Wholesale Eyelash Extensions.
The Eyelash Emporium has earned its reputation as a top brand for professional lash extensions. They offer a wide range of options for every desired look.
Their premium products include mink and silk lashes in a variety of lengths and styles, as well as adhesives and tools for application.
These high-quality products have attracted not only individual customers but also beauty professionals looking to stock their salons with the best in the industry.
The Emporium also offers wholesale options for those looking to resell their products, cementing their position as a go-to choice in the eyelash extension market.
Whether you're an individual seeking stunning lashes or a salon owner searching for reliable wholesale options, the Eyelash Emporium has you covered.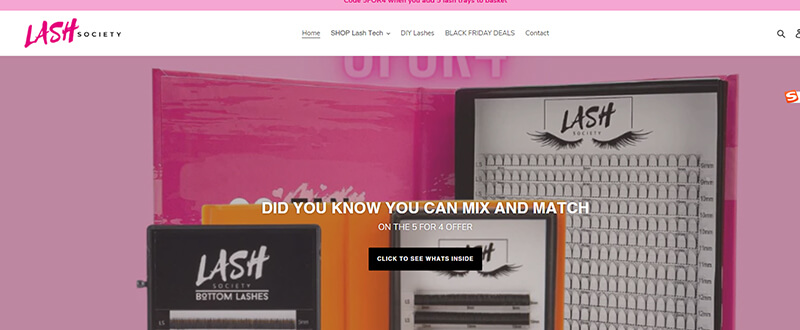 With over 200 different options to choose from, Lash Society offers one of the largest selections of Russian and Classic eyelashes in the industry.
Whether you're looking for volume fans, 3D lashes, or a specific curl type, their selection has everything you need to create stunning lash looks for your clients.
And with the Lash Society wholesale eyelash extensions program, salon owners can stock up on all their favorite lashes at a discounted price.
Lash Society's lash trays are also perfect for professional use, allowing technicians to easily pick and apply lashes without causing damage.
No matter your client's desired outcome, Lash Society has the perfect lashes for you.