Description
1. Introduction
6D Volume Extensions use six lightweight lashes to create a fuller appearance. The result is a softer and more delicate look that still has maximum impact. Plus, these extensions last longer and require less frequent touch-ups compared to traditional methods.
These premium-quality lashes are 100% handcrafted and come in a range of lengths and curls to suit any preference.
So whether you're looking for a subtle enhancement or a bold statement look, our 6D Volume Lash Extensions offer the perfect option.
Plus, with their durable materials and careful construction, they'll last through any adventure. Look stunning and feel confident with our 6D Volume Lash Extensions.
2. Feature
100% Hand-Made
Flexible, Soft, and Light.
Intense Black and Absolute Brilliance
Stable Curvature for a Long Time
Not Easy to Fall Off from The Roots
3. Details
| | |
| --- | --- |
| SEO Name | 6D Volume Eyelash |
| Item | 6D Volume Eyelash |
| Style | Round |
| Martial | PBT |
| Curl | C |
| Thickness | 0.07mm |
| Length | 8-14mm |
| MOQ | 100PC |
| Private Label | Available |
| Delivery Time | 15-20Days |
| Package | Plastic or Paper Box |
| Payment | T/T, Paypal, Western Union, and Money Gram. |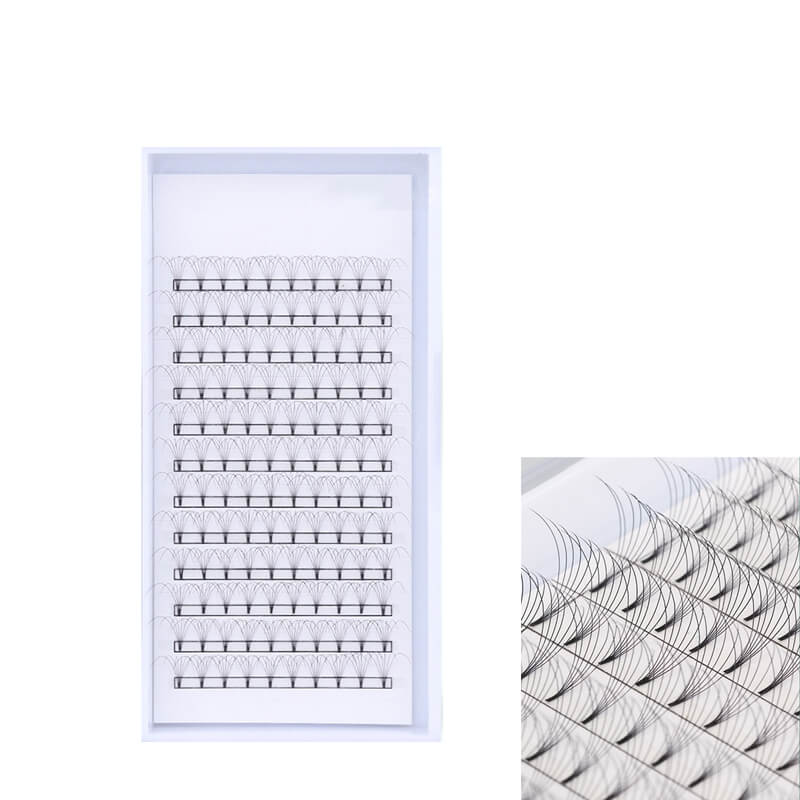 6D Volume Lash Extensions FAQ
6D volume eyelash extensions are arranged in a fan shape, creating added dimension and depth.
Rather than attaching one synthetic lash to each natural lash, volume extensions involve piling 6PC lightweight lashes onto one natural lash for a bolder look.
Plus, because they are made with high-quality materials and applied professionally by a trained technician, volume extensions can last up to six weeks with proper care.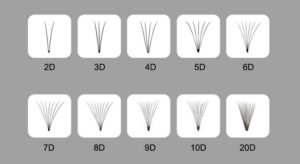 When it comes to false lashes, you may have seen options labeled as "3D" or "6D." So what exactly is the difference?
3D lashes refer to individual clusters of three faux lashes attached and blended together to create a fuller, more dramatic look.
Meanwhile, 6D lashes take it a step further with six individual clusters attached for an even bigger impact.
Both types of lashes offer a thicker and longer appearance than traditional single-strip lashes, but the 6D option tends to have a heavier, more exaggerated effect.
Ultimately, the choice between 3D and 6D ultimately comes down to personal preference and what kind of look you're going for.
Experiment with both types to see which suits your taste best.
On average, 6D lashes will last around 2-4 weeks before they start to fall out with your natural lash. However, diligent aftercare is key to extending their lifespan.
Make sure to avoid rubbing or pulling on the lashes, and use a special brush to keep them free of dirt and debris. In addition, regular touch-up appointments can replace any individual lashes that have fallen out early.
With proper care and maintenance, 6D lashes can remain luscious and voluminous for many weeks to come.